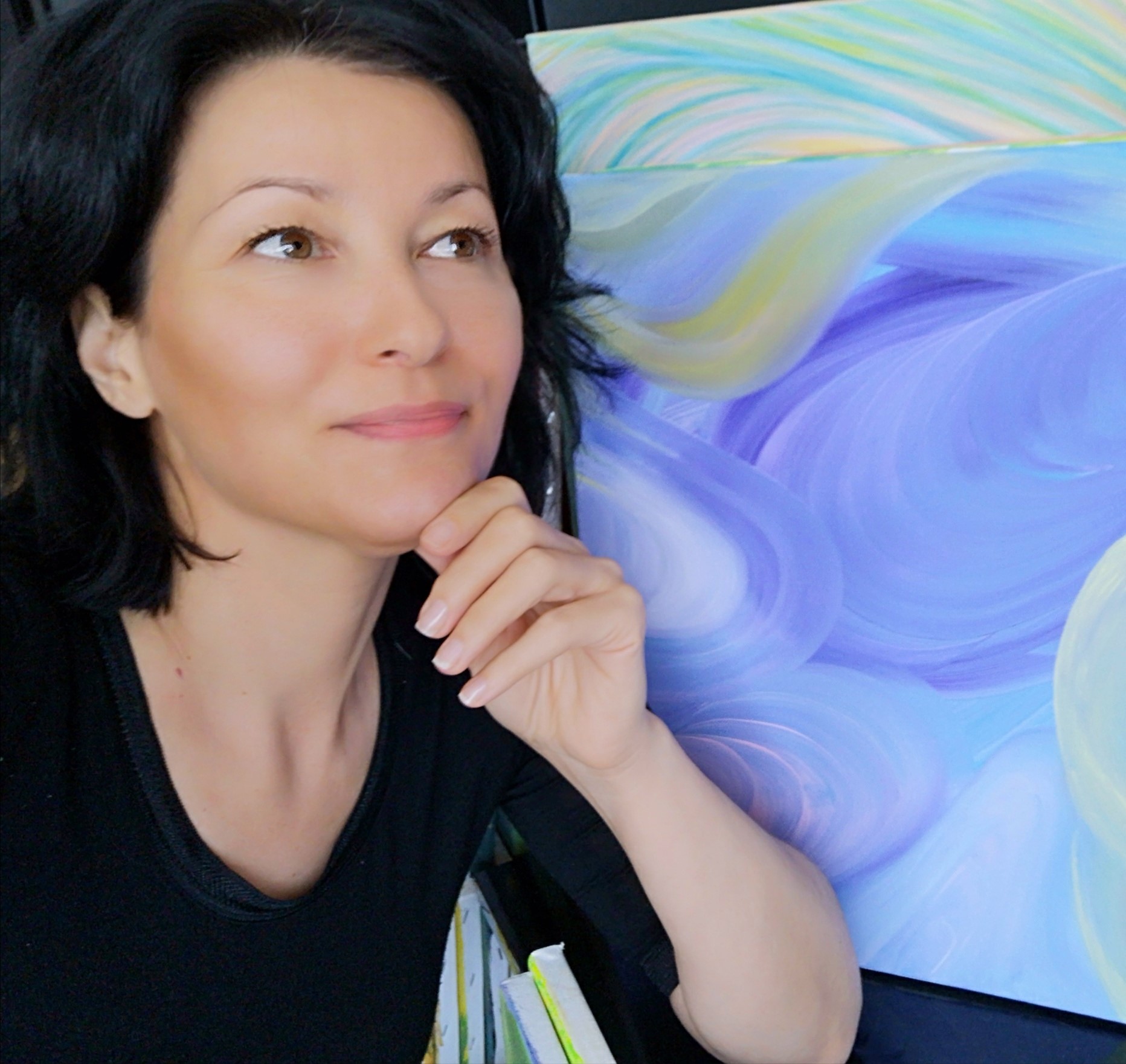 Hi, my name is Marusya Boycheva, intuitive energy artist from Bulgaria. I'm offering of your attention art from the universe. An art filled with many colors, love and healing energy.
My paintings focuses on depicting art full of life, love and energy - messages from an invisible world. A world that can be felt by the presence of energy from a higher dimension.
The energy I channel is personal or universal. Each painting is unique and non-linear. They harmonize the environment, energize and heal people, increase the vibration of everything around them.
Purify the environment from low vibrations.
Choosing art should happen naturally. It is important to feel which piece of art resonates with you and speaks to your soul.

My advice is to listen to your soul, it is always right. The right painting will find you. It will communicate and resonate with you, because each painting is alive – it has a soul.

The paintings communicate very gently, quietly, delicately.

They radiate infinite love and energy every day for you.

Sincerely,
Marusya Boycheva